Our company has brought in the technology and production line from Japan Ishikawa, after digestion, absorption and improvement, our company has become the leading enterprise in the industry. At present, our company owns more than 200 pcs/set of gasket production equipment, among of them, there are 16 production lines are specially used for gasket, the yearly gaskets manufacturing quantity are more than 20 million pieces. The board production equipment more than 70 pcs/set, the yearly production quantity is over 6000 tons.We have provided adequate and systematic service for over 70 engine factories and petrochemical enterprises in China and also have exported to the countries and regions such as Japan, Korea, Australia, Southeast Asia, Taiwan and the Middle East etc.
The First Rubber Coated Metal Production Line in China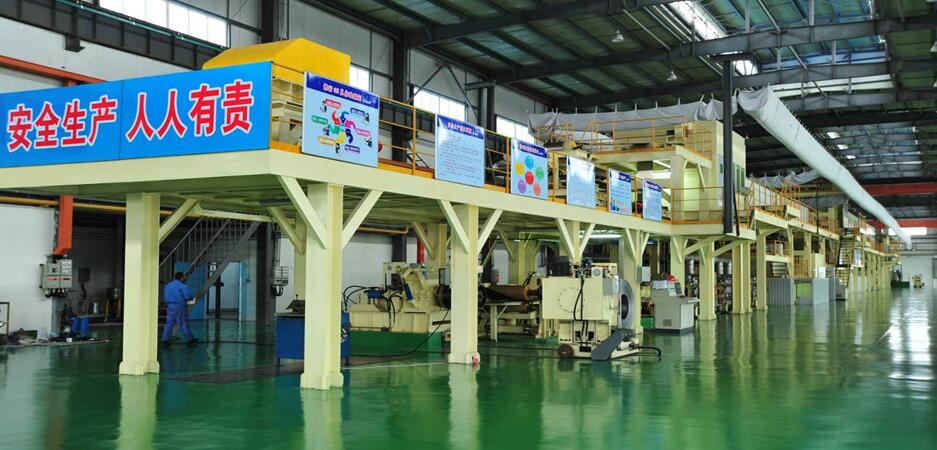 The production line is 360 meters long in total and 20 meters width, the key equipments are from France, Germany and Japan.
Rubber Coated Metal Material

Non Asbestos Gasket Material

Perfect "Supply Logistics Manual"

| | | | |
| --- | --- | --- | --- |
| Order Management | Distribution Management | Packaging and Container Management | Inventory Control |
| Plan management | Supply plan and distribution management | Packaging (Container) design | Safety inventory |
| Abnormal order management | Transportation requirement | Product packaging(container) | The management for the design change and then the change of the parts |
| Proportion adjustment | Delivery frequency | Packaging (Container) changing | Store inventory of logistics |
| Stop and offline claim | Packaging container recycling management | The management for the design change and then the change of the parts | |
| | Safety inventory | The usage of material card | |
| | Plan management | Store inventory of logistics | |